SALE
HYDRO MOUSSE LIQUID LAWN
---
$22.99 $37.99 You Save 39.48% ($15.00)
Description
DO YOU WANT TO HAVE THE PERFECT, GREEN LAWN THAT YOUR NEIGHBORS WILL ENVY?
Hydro Mousse Liquid Lawn Green Grass Spray is the perfect solution for those dry spots, dog spots, high traffic areas, and shade. Green Grass Lawn Spray lets you easily plant and grow new grass exactly where you want it. spray grass seed is easy now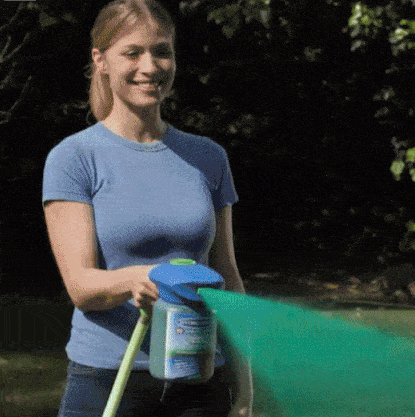 A patchy lawn is a frustrating sight during the spring and summer! Don't be the one house with an eyesore of a lawn!
Easy to apply and provides the perfect solution for homeowners with patchy lawns that need repair.
Just spray the green mousse and seed formula onto the problem lawn areas and watch it grow!
Attach to any garden hose and you can clearly show where you are planting as you spray. Each kit can reseed a 100-foot square area / 10 square meters or 200 spots.
The green mousse formula of HYDRO MOUSSE contains an ECO-FRIENDLY solution that attaches the green grass to the soil and reduces the grass water surface tension allowing it to absorb more water, resulting in a terrific looking lawn!
Features:
✅ Each kit will reseed up to a hundred-foot square area and contains the spray head, canister, and 1x grass seed bottle.
✅ SAFE FOR ANIMALS and INSECTS
✅ The special formula contains patented seed grass technology that promotes the growth of any variety of grass. Within just a few weeks, your patchy lawn will grow with thick, green and luscious blades of grass!
✅ Repair dry spots, dog spots, high flow areas, and shadows on your lawn.
✅ Eliminates guesswork by clearly showing you where you're planting
Specifications:
Material: PP+ABS
Size: 24 x 23 x 13cm/ 9.44 x 9.06 x 5.12in
Place: Garden/Patio/Lawn
Package contains:
x1 Spray head
x1 canister
x1 grass coating liquid bottle